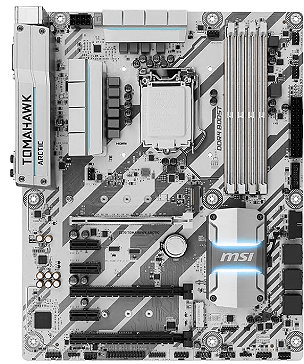 Asus fournis un utilitaire pour mettre à jour le firmware Intel ME automatiquement et sous Windows pour la série des cartes mères ci-dessous.
Voici la liste des cartes mères:
Série 100: Z170-DELUXE,Z170-A, Z170M-PLUS, Z170 PRO GAMING, Z170-AR, Z170-K, Z170-P, MAXIMUS VIII RANGER, MAXIMUS VIII HERO, MAXIMUS VIII GENE, SABERTOOTH Z170 MARK 1, MAXIMUS VIII IMPACT, Z170-PRO, Z170-E, Z170-PREMIUM, MAXIMUS VIII FORMULA, MAXIMUS VIII HERO ALPHA, SABERTOOTH Z170 S, Z170 PRO GAMING/AURA,
- H170-PRO, H170 PRO GAMING, H170M-PLUS, H170M-PLUS, H170-PRO/USB 3.1, H170I-PRO,

Série 200: Z270-DRAGON, TUF Z270 MARK 1, TUF Z270 MARK 2, STRIX Z270I GAMING, PRIME Z270-K, PRIME Z270-P, MAXIMUS IX CODE, MAXIMUS IX FORMULA, MAXIMUS IX HERO, PRIME Z270-A, STRIX Z270F GAMING, STRIX Z270E GAMING, PRIME Z270-AR, STRIX Z270H GAMING, STRIX Z270G GAMING,
- PRIME H270-PRO, PRIME H270-PLUS, STRIX H270F, STRIX H270I,


Pour la Série Z370, Asus ajoute une mise a jour du bios apportant quelques améliorations que vous pouvez retrouver ici.

Informations d'Asus:
Intel has identified security vulnerabilities that could potentially place impacted platforms at risk.
Intel has validated and released a ME and software updates that address the identified security vulnerabilities.
Thus, we strongly suggest you to update your ME to the latest Version via using MEUpdateTool as attached.
*We suggest you update ME Driver to the latest Version 11.7.0.1040 simultaneously.



Release note:
Fix) Mitigated security vulnerability.
•(Fix) Failure to confirm remote configuration is enabled when running Intel(R) Common Services FW compliance test CS_040
•(Fix) Failure of Intel(R) ICC FW compliance test ICC_TST_02 at test step 4 with an error message "HECI CMD Status = 0x00000034 (NO_SUCH_TARGET_ID)".
•(Fix) FWUpdate will fail in case image includes Pre-update module
•(Fix) Playready DRM returns wrong value.
•(Fix) Failed to Get Record via CCT tool with INVALID_PARAMS
•(Fix) ICCWDT is not universal driver
•(Fix) Remove win7 support.

Download Asus Firmware Update ME Z170, H110, ... & Z270, H270, ...
www.station-drivers.com/index.php?option...info&id=3171&lang=fr

Download Bios & Drivers Z370 Serie
www.station-drivers.com/index.php?option...6&Itemid=169&lang=fr